YOUR EVENT, IN THE MOST UNIQUE SPACE IN BARCELONA
Any event with Arts Catering is in itself an extraordinary occasion. But if it also takes place in original and unique venues across Barcelona, it becomes an unforgettable celebration.
TODO

ANTONI TÀPIES FOUNDATION

BELL RECÓ

CAMP NOU

CASA BATLLÓ

CASA DEL MAR

CASA LLOTJA DE MAR

CASTELL DE SANT MARÇAL

CODORNIU CAVAS

EGARA FARMHOUSE

HOTEL ARTS BARCELONA

LA CENTENARIA 1779

LA CÚPULA (The Dome)

MACBA

MARITIME MUSEUM

MNAC

PALAU SANT JORDI

PORTAL DE L'EIXAMPLE

HOTEL ARTS BARCELONA
At Hotel Arts Barcelona our space is dedicated to your celebrations. We have a wide variety of space spread out amongst halls, more than 1,000m2 of terraces and open aired spaces with incredible views of different parts of the city. Our events teams is made up of great professionals, who have a lot of experience in the sector. We want to accompany you everywhere; along every part of the design of your event so that it is as wonderful as possible, and exactly as you had dreamed it would be. Get in touch with us and leave your special celebration in our hands.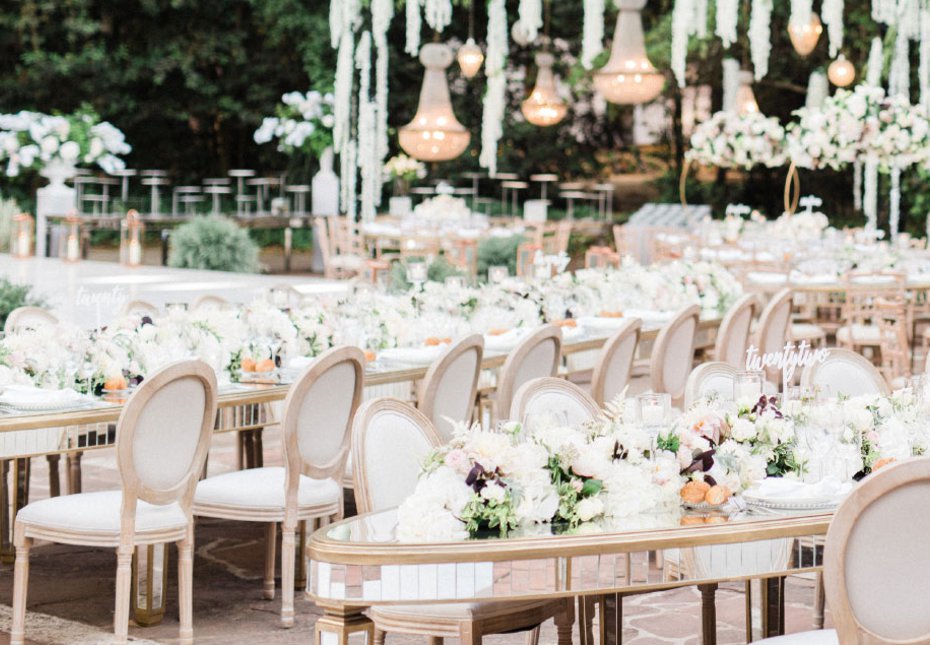 BELL RECÓ
A unique setting for those events which are the most important to you. This, almost 100-year-old mansion, is found in the middle of the countryside, but only 20 minutes from the city of Condal. You will not only fall in love with our expansive gardens and beautiful scenery, but also with the delicate and well-preserved art on the dome and lunettes created by Josep Mª Sert.
The mansion is found on the upper floor of a total of three, all of them with landscaping, which is lush and full of nature. The façades have been decorated with the work of Francisco Labarta and symbolise the influences derived from the four cardinal points which the Catalonian culture has acquired.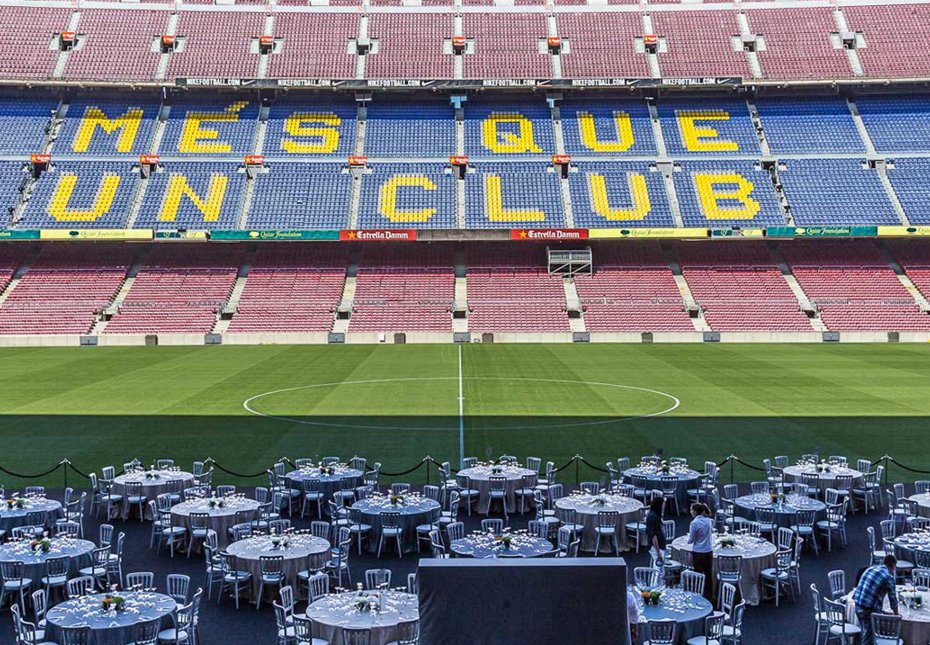 CAMP NOU
A historical place with a blaugrana hue. If we have to mention the most iconic places in the city, Camp Nou, is no doubt one of them, and for this reason it has to be included in our selection of unique spaces.
With a large capacity, and a unique and incomparable style, Camp Nou can be a scenario for your wonderful occasion and a place to create some unforgettable memories.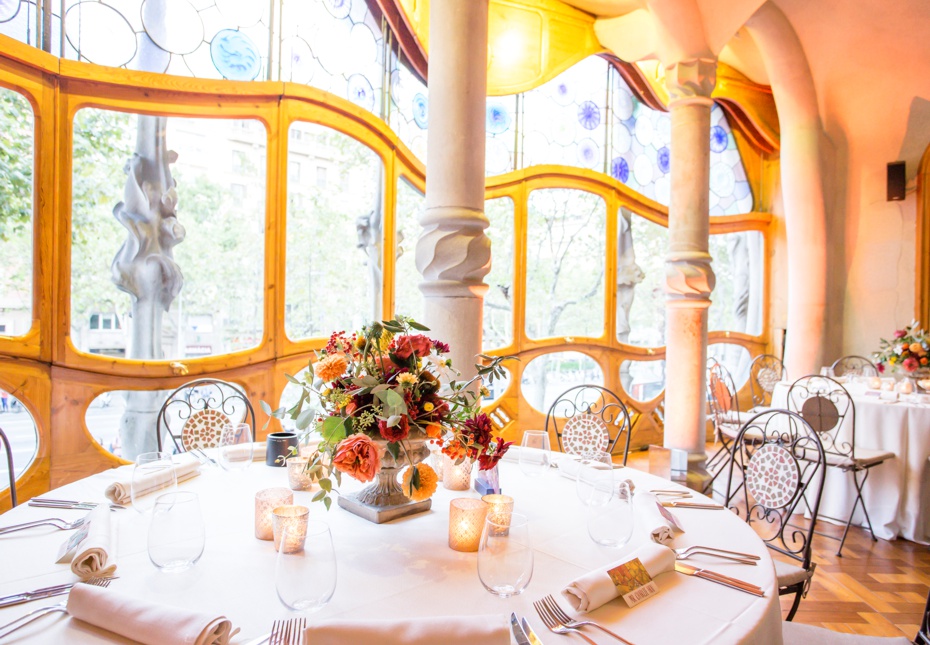 Casa Batlló
One of the most iconic locations of Barcelonian modernism is available. We invite you to discover the world of Gaudi and combine it with an event to create a unique setting that will leave your guests with wonderful memories.
A unique combination of art, architecture and above all, Barcelonian spirit are blended into this place which has been named a world heritage site by UNESCO. Discover all of its space and halls and let us create a memorable event for you.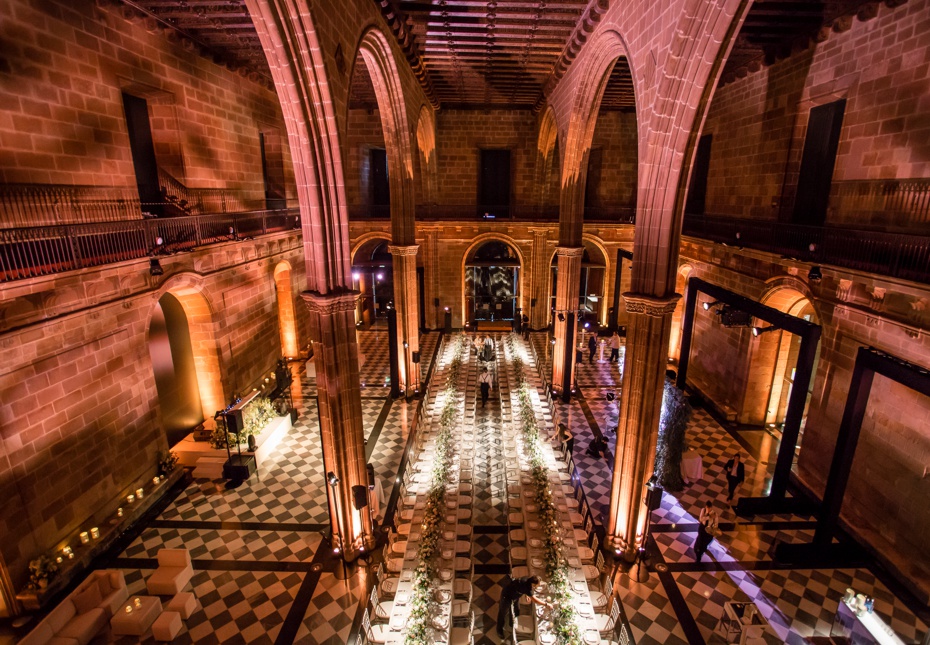 Casa Llotja de Mar
Go back to the 14th century with the Gothic style of Casa Llotja de Mar, a unique place in the complete historical centre of the city of Condal. With neoclassical touches to its subsequent refurbishments, this place has various rooms, in addition to large exterior spaces so it can be adapted to fit your dream occasion.
Excellence, style and distinction is what this place can bring to your special event. We will take care of the rest of it ourselves.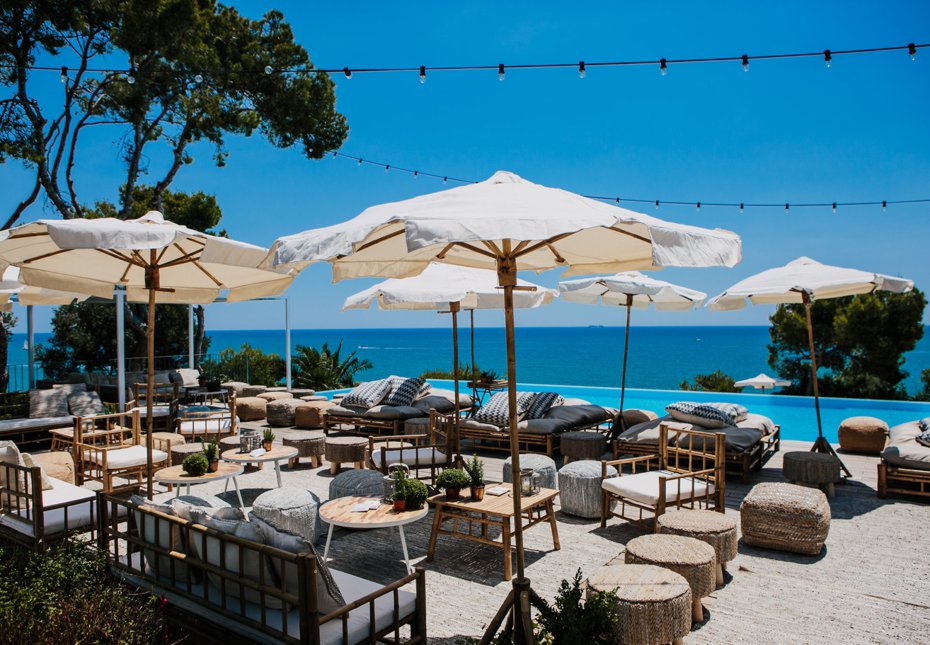 Casa del Mar
Venture into Garraf´s natural park, where paradise from the 14th century will rise up, known as Casa del Mar. A unique place that overlooks the sea, where Alfonso XIII stayed during summer periods.
Nowadays, this unique space, is available for small and large-scale events, making it the perfect setting for any type of celebration with Mediterranean colour. Get to know it.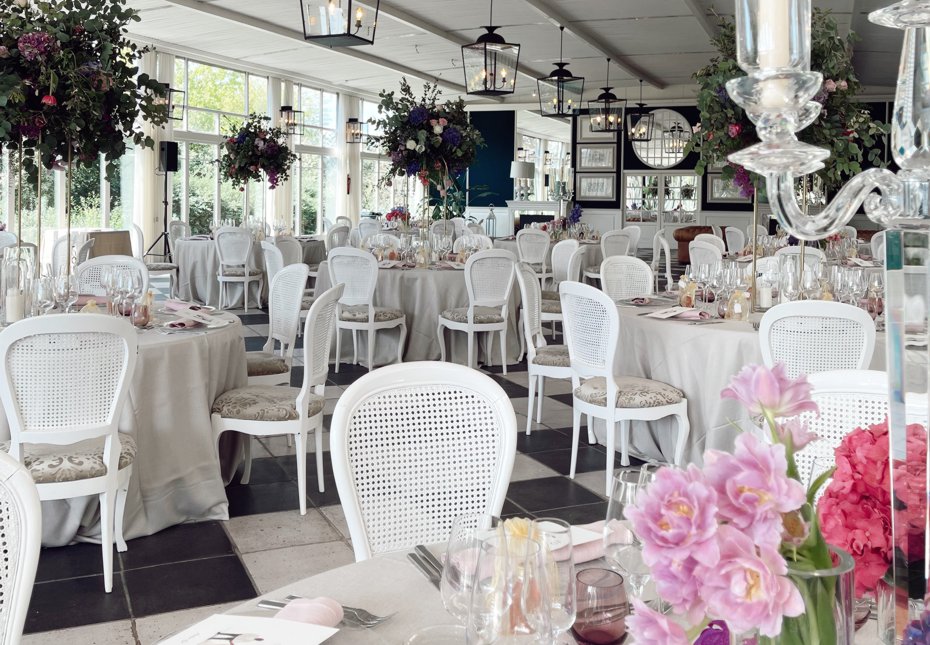 Castell de Sant Marçal
Cayetano Buigas, reformed this iconic place at the end of the 19th century, which is only 20 minutes from the city. Constructed in the 13th century, Castell de Sant Marçal, is the perfect blend of history and nature, in a unique setting of romantic and gothic architecture.
Expansive gardens and unique halls show this place´s one-of-a-kind charm, where you can celebrate your event with up to 800 guests.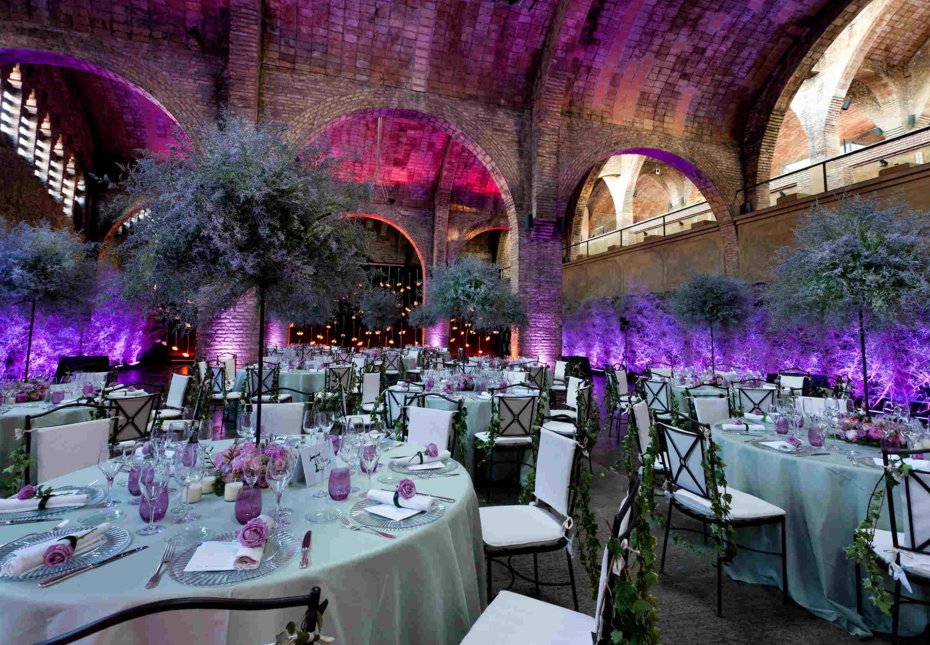 Codorniu Cavas
We move to Penedès, the birthplace of great wines with their own Denomination of Origin, and where we can find Cavas Codorniu, a spectacular combination of architectural ideas and work from the modernist architect Josep Puig i Cadafalch.
High ceilings stand out from the enormous dome, Celler Gran, where cava used to be created and elaborated. A room full of history where we can carry on building memories thanks to unforgettable events.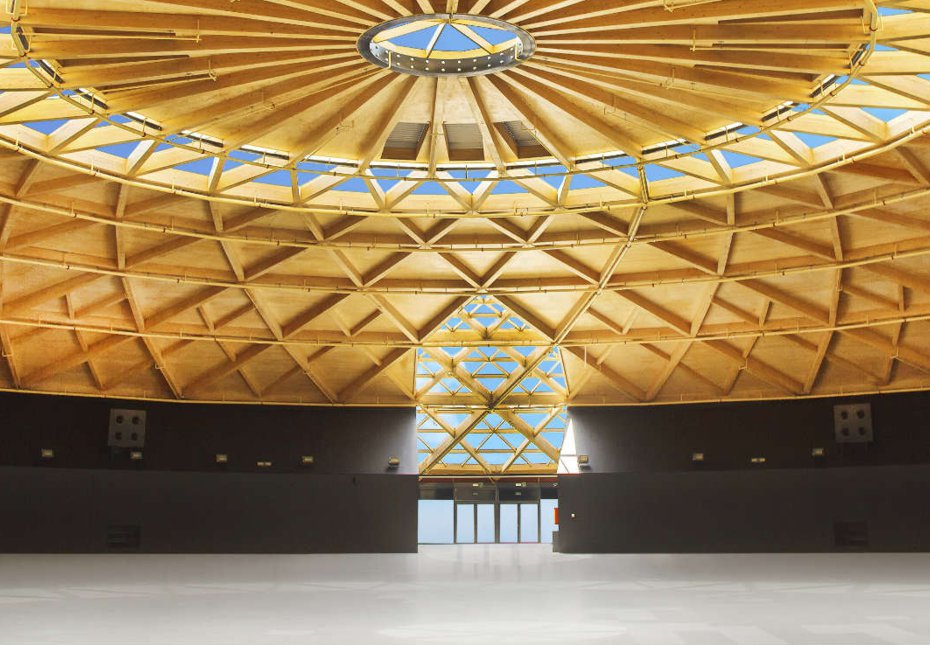 LA CÚPULA (The Dome)
In the heart of the city of Condal we can find this iconic and versatile place, known as La Cúpula (the dome.) Honouring its name, this dome is a unique and versatile setting of 2,600m², perfect for large-scale events of any type.
The biggest wooden dome in the whole of Europe, its unique circular form and all of its ancillary services, together with its strategic location make it an exceptional place for a special event.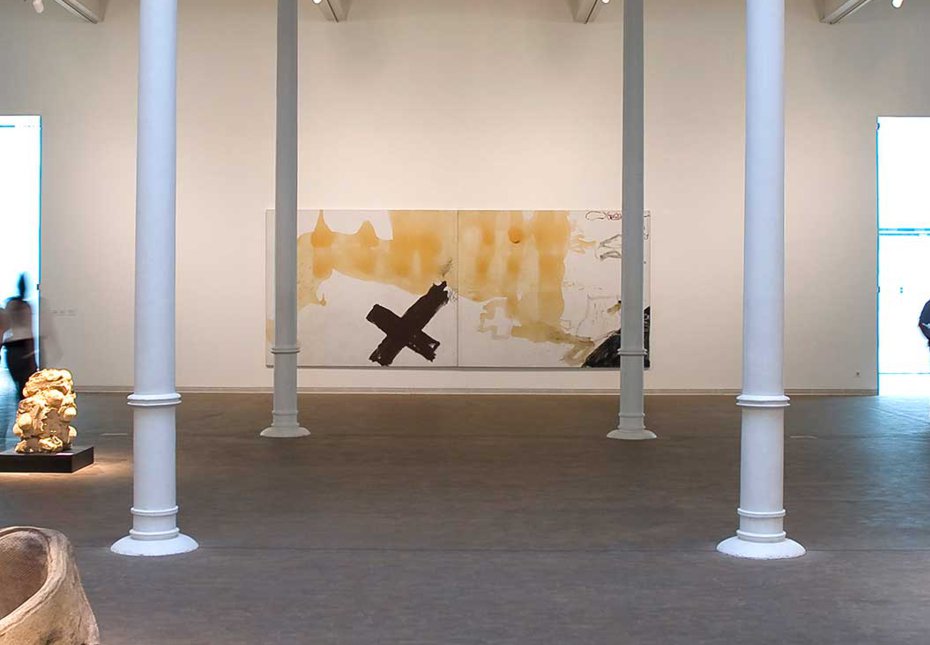 Antoni Tàpies Foundation
This foundation, dedicated to the life and work of artist Antoni Tàpies, is a beautiful modernist building where the work of this 20th century iconic painter adorns the walls of every one of its rooms.
The foundation´s magnificent library and spectacular terrace stand out, two unique and above all, artistic places, where we can breathe in the very essence of this artist in every corner. A one-of-a-kind setting for a memorable celebration.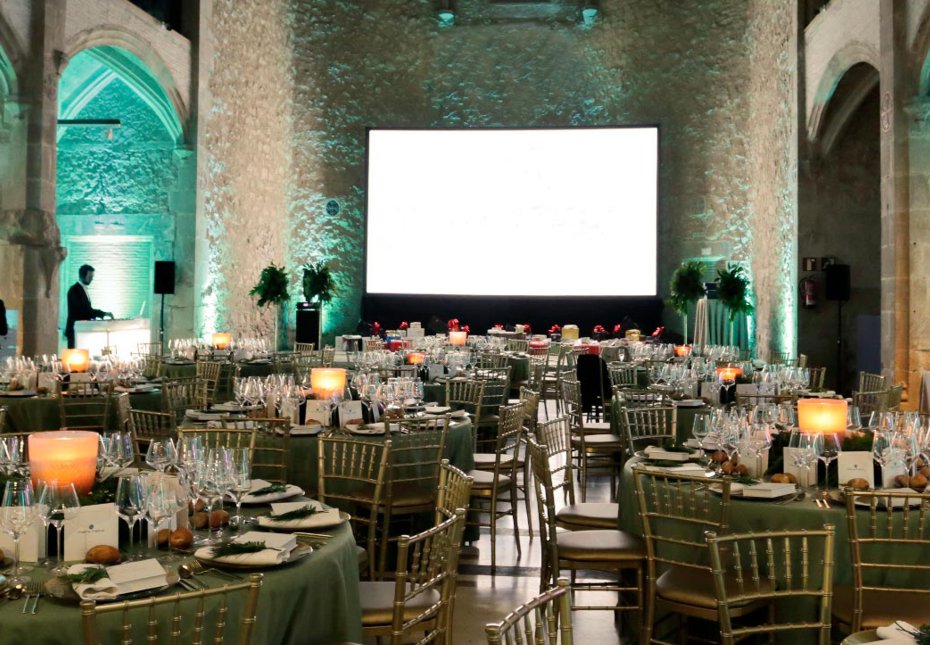 MACBA (Museum of Contemporary Art in Barcelona)
Large, transparent spaces convey the uniqueness and charm of the Museum of Contemporary Art in Barcelona, located in the middle of the city´s old. The Museum of Contemporary Art in Barcelona has two distinguishable spaces: el gran edificio Meier (the large Meier building,) a modern and contemporary space of 15,000m2 spread out across various rooms, and el Convent del Àngels (the Angels´ Convent) treated to a Gothic and inspirational scenario, saved by the city´s historical heritage.
Its rooms are able to house any type of event or celebration, thanks to its heterodox proposal of settings and its large capacity, of around 600 guests.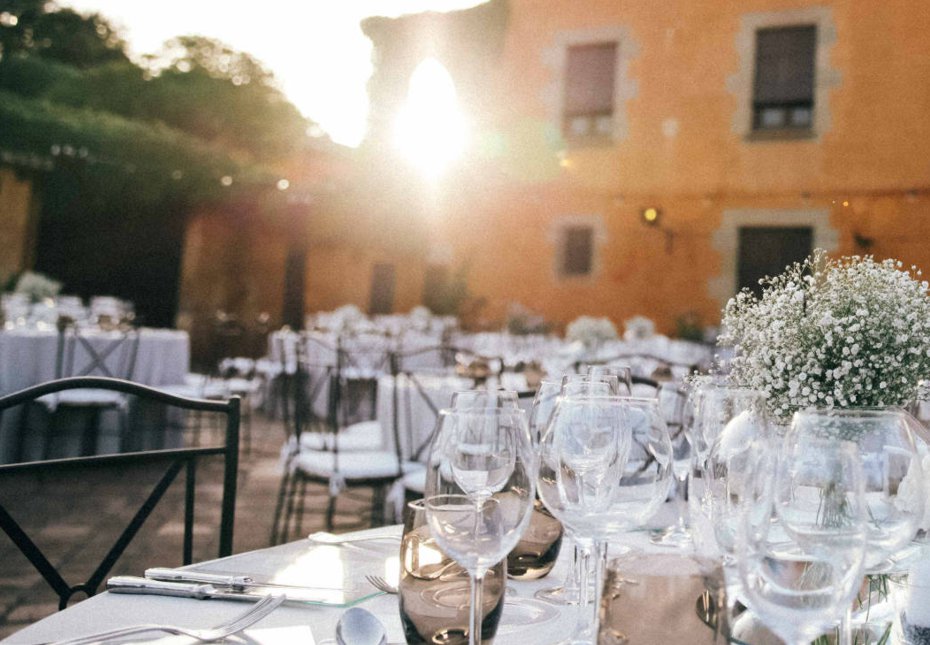 Egara Farmhouse
We move to Terrassa, 25km north of Barcelona, known as Egara Farmhouse, a typical Catalonian farmhouse surrounded by 300 hectares of cultivation and forest. The farmhouse, located in the centre of the property is of a traditional Catalonian construction which dates back to the start of the 16th century.
Its wonderful centenary gardens stand out, redesigned by the architect Rubió i Tudurí´s school, and regarded as the best private gardens in Catalonia. A perfect place to celebrate your event.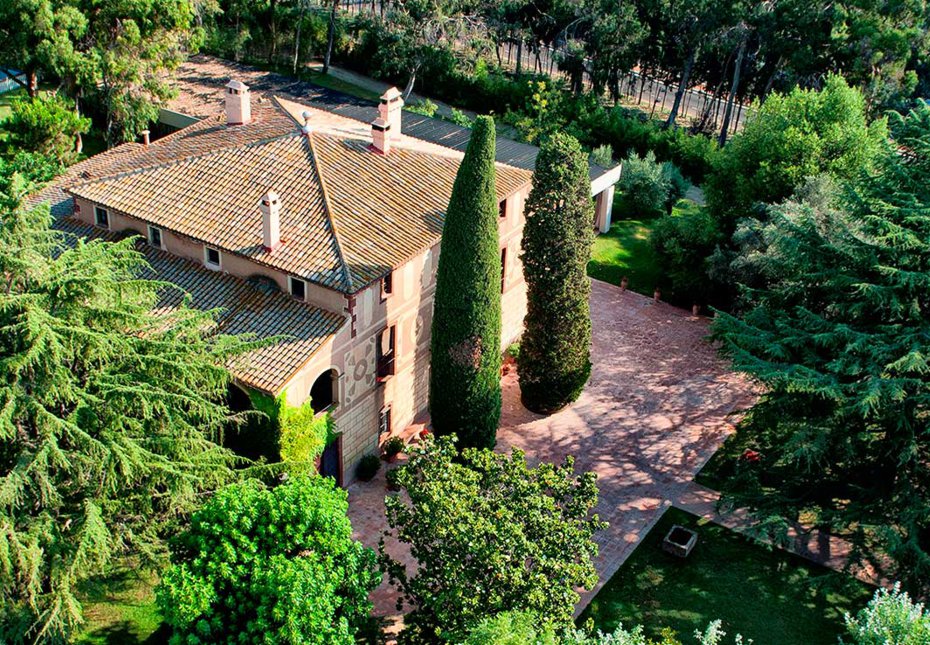 La Centenaria 1779 (100 Year Old Farmhouse)
Quality and proximity meet telling the tale of one family´s story within a charming family farmhouse, showcasing the beauty of 1779 construction, which has been completely refurbished and equipped to celebrate every type of event.
A historic space, surrounded by more than 20,000m² de impressive gardens, which can house magical and personal events, only 20 minutes from Barcelona.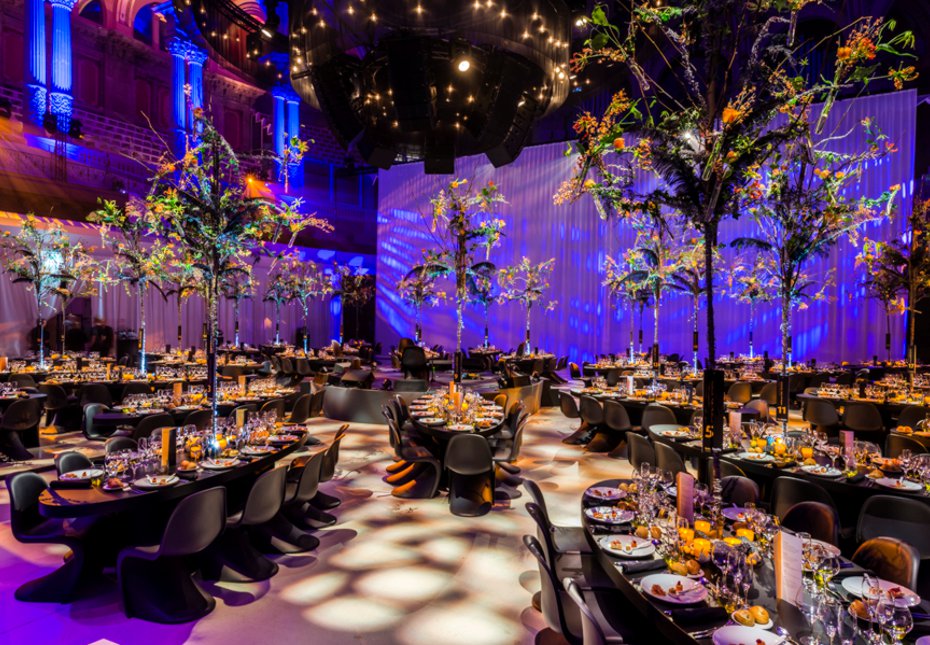 MNAC (National Museum of Art of Catalonia)
Within the National Palace, we find ourselves in the National Museum of Art of Catalonia, architectural work constructed in 1929, for the universal exhibition of Barcelona.
Various rooms are available and between them stands out, the main room of the building, known as the Oval Room, an incredible room for large-sized events. With a large dome and an organ, this eclectic space can be considered one of the most stylish locations in the city of Condal.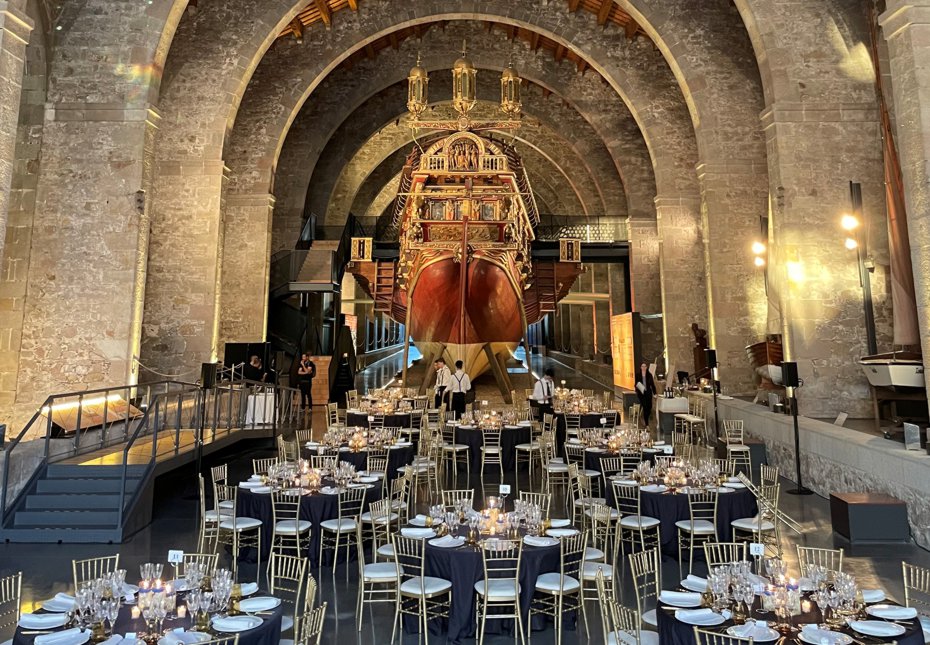 Maritime Museum
A historical building with almost 1000 years of history. This Gothic-styled space has accommodated the construction of hundreds of galleries over the course of centuries. It is now an incomparable place for celebrations with a maritime and Mediterranean style atmosphere.
Its rooms stand out for their spaciousness, capacity and versatility, thanks to the height of its apses and the large, transparent spaces which it offers, as well as being able to house more than 1,500 guests. A historical, incomparable setting to celebrate the most spectacular of events.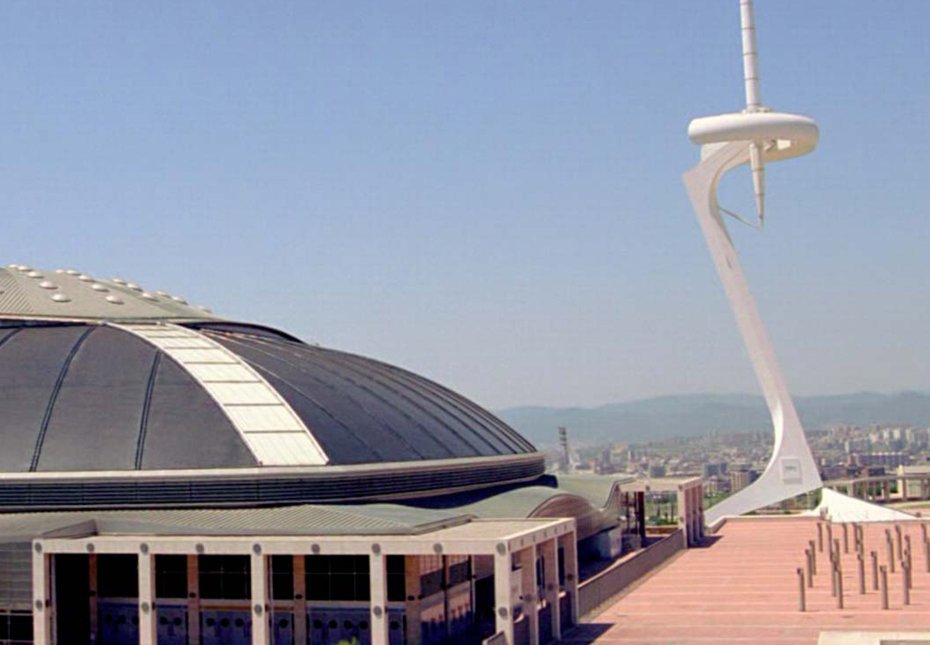 Palau Sant Jordi
Constructed within the setting of the Olympic compound of Barcelona ´92 and set high above Montjuïc, we find Palau Sant Jordi, a large dimensional space known for having accommodated great artists, such as Bruce Springsteen.
Its versatile spaces stand out, and in this setting we can hold large-scale events, such as concerts and fares, as well as more intimate celebrations, such as weddings.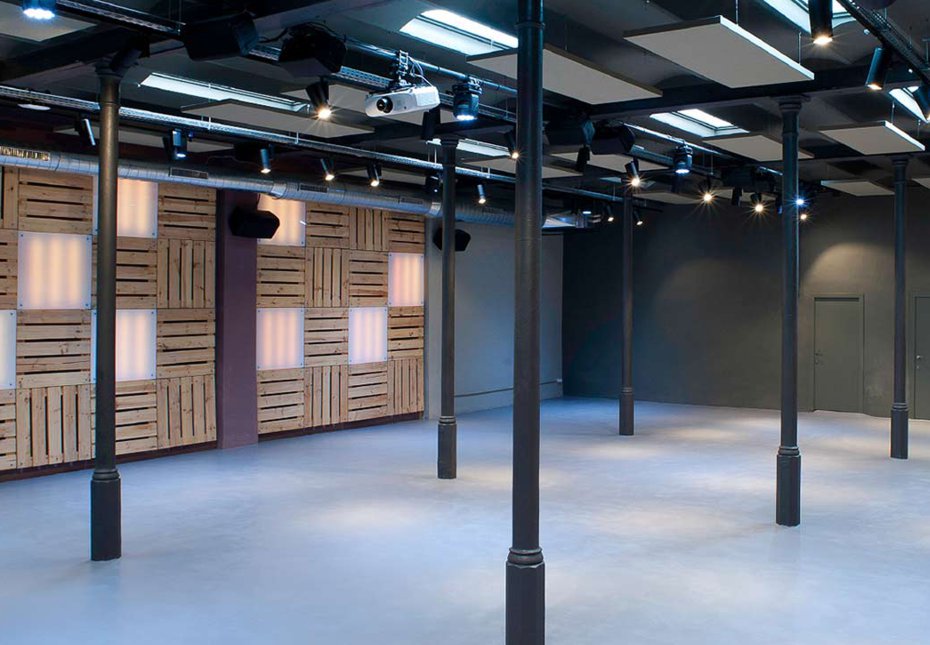 Portal de l'Eixample
A large, transparent space with cast iron columns that takes us back to local industries within the city of Condal at the beginning of the 20th century. The entrance to the space is through a large, modernist portal, iconic in Barcelona and without doubt, something that attracts and entices lovers of architecture.
It is fitted with the latest technology and has the necessary flexibility to adapt to any type of event or celebration. A multidisciplinary space in the centre of Barcelona.