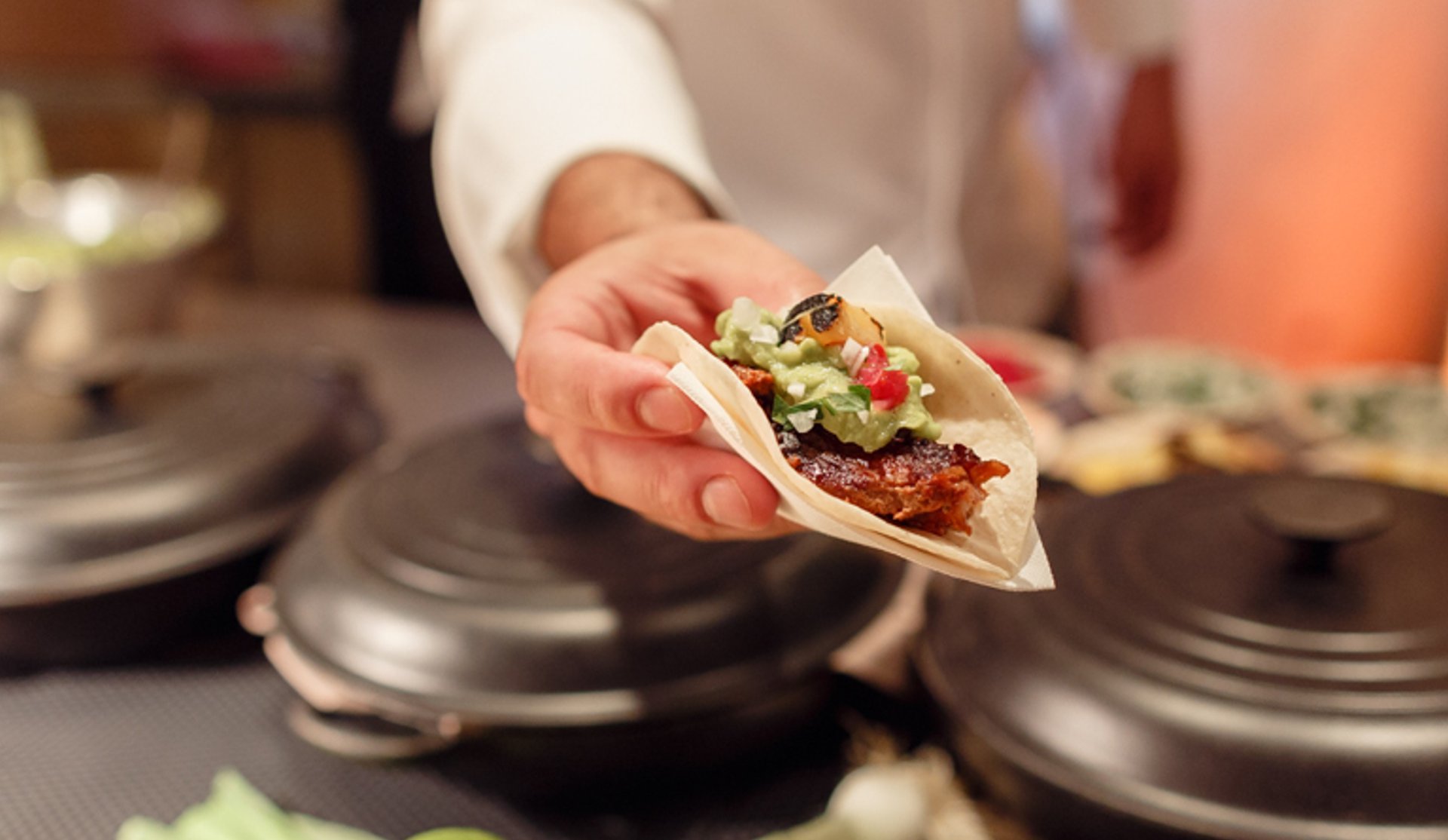 Every corporate event has at least one specific purpose. Being able to understand this and take it into account when preparing a catering package is one of the factors that clients value most about Arts Catering.
Corporate events often involve a gala dinner, and it's a format in which we have extensive experience: we come up with a tailor-made catering proposal adapted to the needs of the celebration and strictly follow the timetable so that events run exactly as planned.
IMMERSIVE EXPERIENCES
ARTS CATERING
Barcelona has all the ingredients for the perfect incentive events: great weather, culture, the beach and unrivalled cuisine. At Arts Catering, we work to offer a unique, local gastronomic experience, integrated into a programme of activities.
These are recreational experiences, designed especially for this type of event, and with a particular focus on local specialities and more casual formats, such as recreating the stalls of a market like La Boqueria, integrating food trucks with authentic street food styles, or creating themed dinners where both the presentation of the dishes and the culinary techniques revolve around the concept.
EXPERIENCE DESIGN
LARGE-SCALE
At Arts Catering, we've been official caterers for Fira Barcelona for more than 10 years, meaning we're ready and able to respond to all the demands of this type of event.
We offer a home service for coffee breaks, lunches, specific orders for respective meeting rooms… The professionalism and dedication of our entire team, both logistical and technological, ensure the success of each and every event.
The automotive sector hosts a range of events with very specific catering needs, and at Arts Catering we understand them: an informal lunch on the circuit itself, a coffee break during a presentation, or a gala dinner to close proceedings.
Whatever the event, brands have to be able to transmit their unique image and impeccable style to their public at all times. At Arts Catering, we take care of this, reflecting your brand's personality in a gastronomic offering that's tailor-made for the occasion.
There's more to events than just an exceptional gastronomic proposal. At Arts Catering, we offer the full experience, with additional services to help make your event a memorable one and ensure the only thing you have to do is enjoy your special day.